NEWS / WHAT'S ON
Art in a box
I'm really excited about my recent travels with our vintage horsebox - it makes a fantastic roaming gallery for the Museum of Beyond.
We had another fantastic time at the wonderful FolkEast festival. Thank you everyone for such a warm and enthusiastic reception - and for the objects you contributed to the Museum!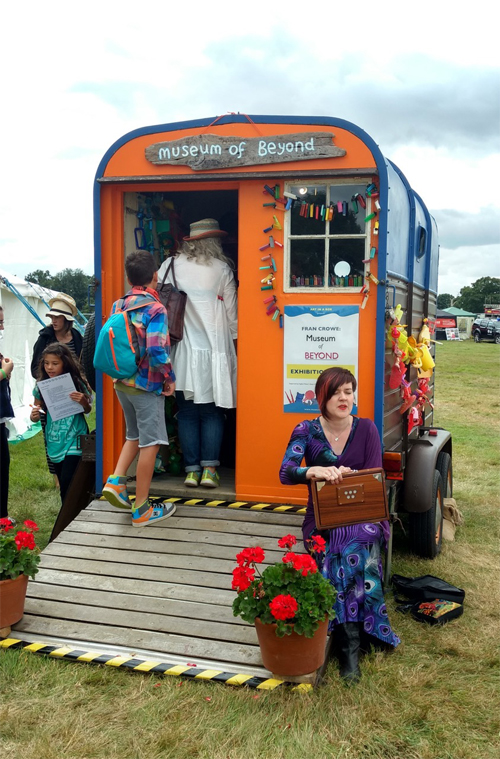 We're now planning where to visit in 2018 - so if you have any ideas or events in East Anglia, now's a great time to get in touch.
Meanwhile you can see some pictures here.
--------------------------------------------------------------------------------
Open Field
Inspired by the ideas at the Museum? If so you may be interested in contributing an exhibit, performance or event at Open Field - an open weekend in the garden and field (and in huts!) at Fran's home in Suffolk in summer 2018. The land here is a semi-wild haven for wildlife next to ancient woodland so ideal for inspiring an interest in life of all kinds! Ideas that help re-imagine the future (and that help us to make it happen) would be especially welcome. Residencies are available if you would like to come and develop ideas on site.
Contact Fran to find out more.
--------------------------------------------------------------------------------
See News Archive here